Posted by Feltman Brothers on 8th Mar 2023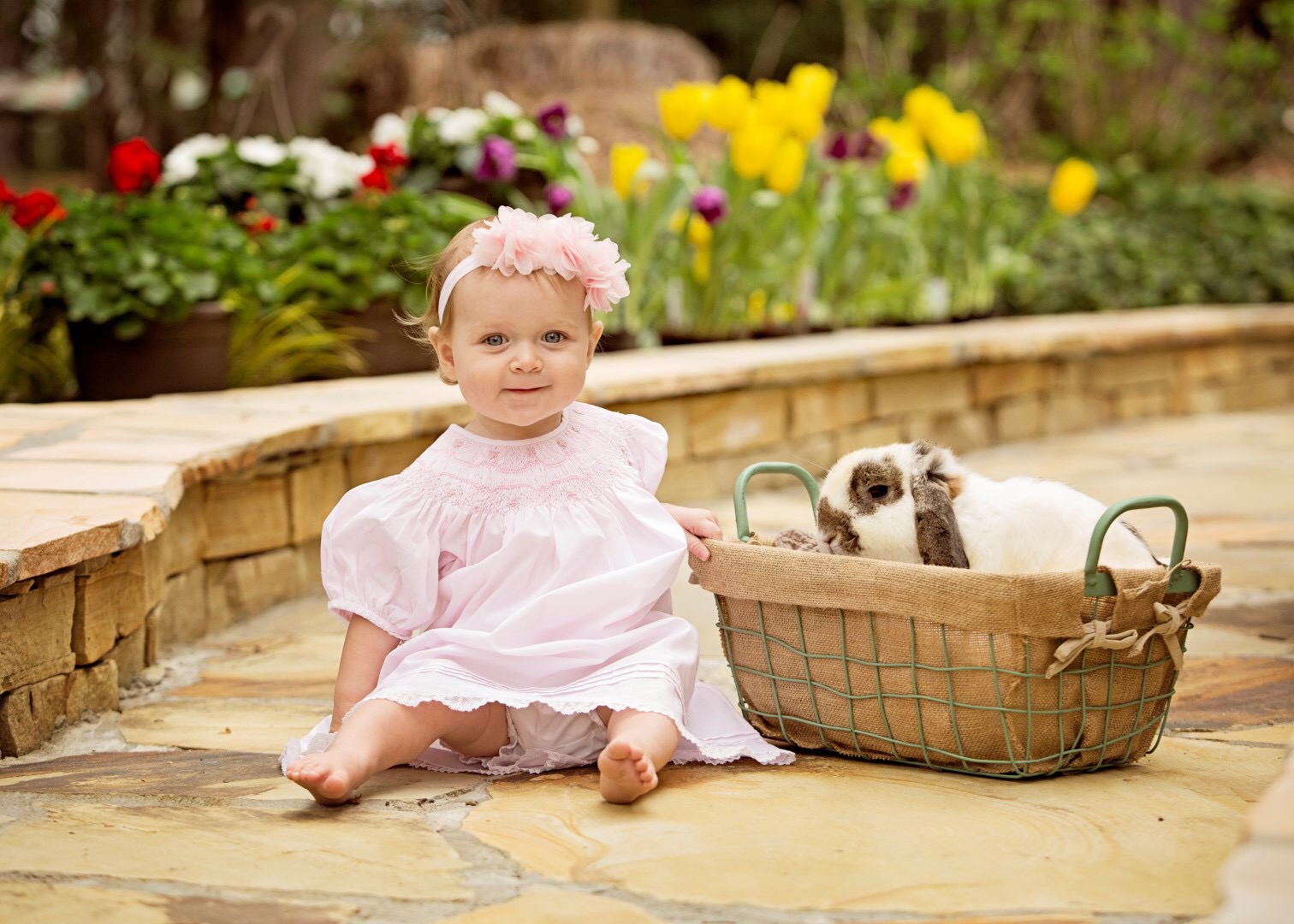 Easter is a very special holiday for religious and secular families alike. However, it's not always easy for children to grasp the significance of the day. Fortunately, you can make the importance of Easter more tangible through family gatherings, photoshoots, religious practices, and even Easter egg hunts. Establishing family traditions during Easter will also help your little ones create fond memories that they can pass on to their children and their children's children.
Naturally, Easter is about a lot more than enjoying the Spring weather and painting Easter eggs. To help celebrate the holiday with your children, you'll want to ensure that they are dressed for the occasion. But what outfits can you get for your young children that will help them look great and match the significance of the holiday? What is a good infant Easter outfit? Are there specific colors you should choose when purchasing Easter outfits for babies? And what are some good ideas for a baby's first Easter outfit?
In today's guide, we will answer all of these questions and more. Additionally, we will help you choose the perfect baby Easter outfit and learn where to get a wide range of beautiful Easter outfits for young children. So, let's get started!
How To Choose The Perfect Baby Easter Outfit
Choosing the perfect baby Easter outfit is exciting, if not a little stressful. Fortunately, we're here to help! When you're ready to start looking for a new outfit, be sure to take these factors into consideration:
Weather - Thankfully, Spring is a time when the sun comes back out and the cold of winter goes away. That said, Spring is also a time when rainfall increases in many regions. So, you'll want to ensure that you get an outfit that won't get ruined in a sudden rain shower, and is still light and breathable enough for warmer weather.
Theme - Baby dresses and rompers don't have to be perfectly themed to look great on Easter. However, there are certain colors and designs that work well with the time of year and the significance of the day. For example, pink, purple, light blue, white, and beige are all great colors for Easter clothing. As for designs, you may choose something casual like a Gingham knit set for an Easter egg hunt, or something more refined like a Classic daisy dress for a religious service.
Size - When planning for your baby's Easter outfit, it's not just about picking the right size today. It's also about timing your purchase well. For instance, if you buy a dress a month in advance, your baby might outgrow it by Easter. On the other hand, if you buy it just a few days in advance, you won't have time to exchange it if the size is wrong. So, be sure to time your purchase well and ensure that you know your baby's size before making a purchase.
Accessories - Many Easter outfits for babies come with cute accessories, including bonnets, bibs, and booties. While accessories are not the most important aspect of the outfit, they can help tie the entire look together on Easter. Plus, if there are sudden changes in the weather, you'll want to make sure that you have everything you need (in matching colors) to keep your baby comfortable.
Baby Boy Easter Outfits
Few things in life are more adorable than a baby boy in a handsome Easter outfit. While you'll still need to consider all of the factors outlined above, picking a great Easter outfit for baby boys is not as difficult as you might think. Here are a few of our top picks to get you started:
Baby Girl Easter Outfits
Picking Easter outfits for baby girls can be a lot of fun! Not only do you get to coordinate beautiful, elegant colors, but you also get to pick from a wide range of light, comfortable designs. Here are a few of our top picks to make your baby girl look fantastic this Easter:
Easter Outfit Accessories
The best Easter accessories for babies will need to be coordinated with the outfit. For this reason, Feltman Brothers offers various accessory choices with many of our most popular items. That said, here are a few accessories that we've hand-picked for Easter:
As you can see, there are a lot of different ways to make your little ones look perfect this Easter. Plus, when you choose something from Feltman Brothers, you're not just getting an outfit for one holiday. You're investing in an heirloom piece that could potentially stay in your family for dozens of Easter holidays to come!
Do you want to find a high-quality baby Easter outfit for your young ones? If so, be sure to check out the beautiful items available at Feltman Brothers today!